DOCTORAL COLLOQUIUM:  29 November - 1 December
SUCCESSFULLY NAVIGATING THE WINDS OF CHANGE
Proudly Sponsored by Massey University Business School
The Doctoral Colloquium will take place from 29 November - 1 December. It will be followed by the main conference on 2 - 4 December 2019.
The ANZMAC Doctoral Colloquium is for students at all stages of their doctoral research. Consistent with the overall theme of ANZMAC 2019 (Winds of Change), the colloquium aims to provide doctoral students with an understanding of the contemporary challenges in marketing and an opportunity to question existing paradigms.
The colloquium will connect students with peers, leading marketing academics and mentors. The programme will encourage students to engage in lively discourse, helping them improve their skills and further their research in order to navigate the 'winds of change' in increasingly unsettling times.
Extended abstract due:

Submissions are now closed

Doctoral Colloquium:

29 November - 1 December 2019
Award Winners
Doctoral Colloquium Best Paper
Anna Hartman, The University of Melbourne
Title: Eggs to market: Consumer strategies for navigating a stigmatized marketplace
Doctoral Colloquium Best Paper for Social Impact
Laura McVey, RMIT University
Title: Dark dynamics: Recruiting into practices and markets of harm
Highly commended paper
Huijuan Yu, UNSW Sydney
Title: Exploration of co-creation experience in the learning economy: Conceptualisation, measurement and consequences
Doctoral Colloquium Costs
All prices include GST
Early Bird Registration
(Until 3 October)
Full Registration
(From 4 October)
Institutional Member
NZ $300
NZ $350
Non-Institutional Member
NZ $350
NZ $400
Registration includes: participation in the doctoral colloquium, coffee breaks and lunches, welcome drinks & nibbles on Friday night (29 November 2019), and dinner on Saturday night (30 November 2019). The Doctoral Colloquium is primarily designed for current PhD students but recent HDR graduates are welcome to register so that they may engage with the seminars and discussions on offer.
Venue
The Doctoral Colloquium takes place at the main conference venue, Rutherford House, Pipitea Campus, Victoria University of Wellington. Please see the conference venue page for further information. To view a map, click here.
Programme
The Doctoral Colloquium commences with the Welcome Reception on Friday 29 November at 5pm and concludes on Sunday 1 December at 5.15pm. To see the programme, click here.
Plenary Sessions
Saturday 30 November
Start of Day Plenary Session: Winds of Change                               
Guest speaker: Professor Emeritus Peter Thirkell
The Winds of Change theme for 2019 raises interesting questions about the nature of marketing, and the concepts and ideas that are quintessential to marketing and should endure versus those that need to adapt and change in turbulent if not disruptive times. This session will touch upon the nature of the changes that we can observe in the wider environment and their implications for marketers. It will challenge you as a doctoral student to consider your dissertation topic within the wider context of marketing as an evolving management discipline, and the research challenges and opportunities that lie ahead in your marketing career as a result of the changes that are occurring.
Professor Peter Thirkell is an Emeritus Professor at Victoria University of Wellington. His research and publishing has been in the areas of sustainable marketing systems, digital media, branding, macro marketing, and strategic marketing planning, and he maintains an active interest in the theory and practice of marketing. He is a former Dean and Pro-Vice Chancellor of the Business School, and prior to that served as Head of Marketing and International Business. Peter was a founding member of ANZMAC and is a longstanding supporter of the DC. He served a term as Vice President of the Academy and is now an Honorary Fellow.
End of Day Plenary Session: Engagement-led Business Schools and the Future of Research              
Guest speaker: Professor Ashish Sinha                                                       
The Winds of Change are not limited to marketing alone, and scrutiny of the value that business education provides to all stakeholders continues to intensify. Critics argue that research in marketing has become remote from the conceptual and practical challenges faced by marketers in a fast changing world. Marketing academics of the future will need to more fully engage with practitioners so as to help them gain better insights into and solve real-world marketing problems. Professor Sinha will discuss this changing environment and fostering an engagement-led approach, so as to help you achieve greater rigour, relevance and ultimately impact in your research.
Ashish Sinha is Professor of Marketing and former Associate Dean (Research) at the UTS Business School in Sydney. He has held senior leadership positions in both industry and academia, and recently led a major transformation process to help the UTS Business School become strongly externally engaged. His research and teaching experience is in the areas of marketing science, choice modelling, strategy, branding and marketing analytics. His publications have appeared in many leading international journals, and he has received a number of awards for his work. Ashish is strongly committed to fostering rigour and relevance among doctoral students, and he has been regularly involved in ANZMAC since its beginnings. He is a Fellow of the Academy.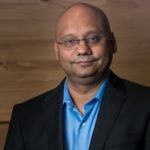 Breakfast Plenary Session: The Make or Break Years: Managing Your Early Career                         
Guest speaker: Professor Ekant Veer
In this talk Ekant will discuss the importance of the last year of a PhD and first 4 years of an academic career. For many, these five years are the 'make or break' years in academia but they can also be the wonder years. Ekant draws on his experiences and those of others to provide some strategies and tips to secure your first job and thrive during this period. Specifically, he will discuss balancing research, teaching, administration and, most importantly, life away from academia to accelerate your career. The session will also allow time for discussion and goal setting exercises.
Ekant Veer is a Professor of Marketing and the Associate Dean of Postgraduate Research at the University of Canterbury. Ekant is a multi-award winning teacher and researcher having been named in the Top 40 under 40 Business Professors worldwide by Poets and Quants in 2018, a winner of an Ako Aotearoa Tertiary Teaching Excellence award, a recipient of the University of Canterbury's Teaching Medal and a 5 times winner of UCSA's Lecturer of the Year award. His research focuses on the role of marketing in promoting social wellbeing and understanding how online technologies affect consumer self-expression and identity.
Closing Plenary Session: In the Spotlight                                                                                        
Guest speakers: Professor Rebekah Russell-Bennett and Professor Geoff Soutar
To close the Colloquium, Professor Rebekah Russell-Bennett and Professor Geoff Soutar will reflect on some "highs and lows" experienced during their academic careers. They will share highlights that they found to be personally rewarding and satisfying, and a lesson or two learned from the things that didn't go as intended. This will be followed by the presentation of the awards and closing remarks.
Professor Rebekah Russell-Bennett is the deputy director of the QUT Centre for Behavioural Economics, Society and Technology and is the 2019 most cited marketing academic according to The Australian.  Her research brings together the fields of services and social marketing, working with government and industry in creating scalable, cost-effective yet tailored solutions for social problems. She is a global leader in shaping the debate and impact of social marketing as a behaviour change approach.  Rebekah is also the program leader of the Services Thinking for Social Problems research group at QUT and has undertaken Category 1, 2, and 3 funded research in excess of $9.5m. Rebekah has published more than 300 refereed articles and is co-editor Journal of Services Marketing.
Professor Geoff Soutar is Winthrop Professor of Marketing at the University of Western Australia. His research and teaching interests includes cross-cultural decision-making, new product and service development, and the marketing of services with a focus on service quality and its impact on organisational success. He has published prolifically in leading international journals and presented at numerous conferences and seminars. Geoff has held senior roles at several universities and key ARC committees, and consulted widely to many public and private sector organisations. He has been a strong supporter of and advocate for ANZMAC and the DC since their beginnings. Geoff has been recognised as a Distinguished Researcher of ANZMAC, and is a Fellow of the Academy.
Workshops
Saturday 30 November   1pm - 2.30pm
Workshop 1: Building a Conceptual Model with Theory
Guest speaker: Professor Vesna Zabkar
The workshop will start with the critical role of theory in developing theoretical and practical contributions to our field. We will discuss how to formulate problems to develop good research questions and where good theory fits in conceptual model building. In the process, we will get familiar with different academic streams/viewpoints and a range of possible areas of research, e.g. an application of an existing theory to a new setting, gap filling, synthesis of existing theories, and critique of existing theory. The workshop will be interactive in nature, with the focus on research competence development.  Participants are encouraged to attend the workshop with their projects and research problem.
Vesna is a Professor of Marketing at the School of Economics and Business, University of Ljubljana, Slovenia. She holds a PhD in the field of management and organization from the University of Ljubljana. She is the former Vice-Dean for Research, national representative on the EMAC executive and was the conference chair of the 15th International Conference on Research in Advertising (ICORIA). She has been a visiting professor at the University of Vienna (Chair of International Marketing) and a Fulbright Fellow at Northwestern University. Her research interests include the role of marketing within companies, marketing communications effectiveness, accountability and sustainability.
Workshop 2: Qualitative Analysis Using Leximancer
Guest speaker: Professor Louise Young
Professor Louise Young will discuss and illustrate how the Leximancer software tool can complement and extend other qualitative methods by providing reliable and meaningful analysis of large quantities of textual information. This can include interview transcripts, open-ended comments from textual fields in online surveys, researcher notes from a spreadsheet, and other documents. Participants will discuss how the qualitative work they are doing or contemplating could be explored and extended through the use of Leximancer.
Louise Young is a Professor at the University of Southern Denmark, and Emeritus Professor at the University of Western Sydney. Her research and teaching experience is in the areas of business to business relationships, channel management, and understanding business networks using deep qualitative interviews, agent-based modelling, and lexicographic analysis. Her publications have appeared in a wide range of leading international journals, and she has served on the editorial boards of a number of these journals. Louise has a longstanding involvement with ANZMAC and the DC, and is a Fellow of the Academy.
Sunday 1 December   1pm - 2.30pm
Workshop 3: Theoretical and Practical Guide for Experimental Design
Guest speaker: Dr Jungkeun Kim
The purpose of this workshop is to help participants to understand the nature of experimental design and to develop skills in designing effective experiments. This workshop mainly covers (i) why researchers conduct experiments, (ii) key elements of experiments (IVs, DVs, moderators, & mediators), (iii) how to design and execute multiple experiments more effectively, and (iv) recent development regarding experimental design and analysis. Prior to the workshop, participants are recommended to read the article (Wilson, Aronson, & Carlsmith 2009 - The art of laboratory experimentation) or other experimental papers to gain more value from the workshop.
Jungkeun (JK) Kim (PhD, University of Minnesota) is a Senior Lecturer of Marketing at the Faculty of Business and Law at the Auckland University of Technology, New Zealand. His main research interests are in consumer decision-making and behaviours based on behavioural decision theory. His research has been published in the Journal of Marketing Research, Journal of Consumer Psychology, Journal of Retailing, and Journal of Travel Research among others. He currently serves as an Associate Editor of Australasian Marketing Journal and a panel member of 2019 ABDC (Australian Business Deans Council) Journal Quality List Review.
Workshop 4: Thinking Conceptually and Writing a Conceptual Piece
Guest speaker: Professor Rod Brodie
Professor Rod Brodie will talk about the nature and levels of theory, contexts, types of conceptual contribution, ways of conceptual development, identifying and defining problems, and keeping your thinking fresh and your reasoning skills sharp. Participants will discuss how they have used thinking and conceptual skills so far in their research, and reflect on their clarity of purpose in thinking conceptually. The session will include a worked example and an opportunity for participants to further develop their own conceptual thinking skills and approach.
Rod Brodie is a Professor in the Department of Marketing at the University of Auckland Business School, New Zealand. His research and teaching experience is in the areas of marketing theory, strategy, branding and service research. His publications have appeared in a number of leading international journals, several of which he has served as a member of the editorial board. Rod is passionate about developing marketing education in Australasia and has always been keen supporter of the DC. He was the founding president of the Australia New Zealand Marketing Academy (ANZMAC), and is a Fellow of the Academy.